About Us
Snug Cove House is a community-driven project located on the island municipality of Bowen Island, a 20 minute ferry ride from Horseshoe Bay, British Columbia. Bowen Island has a population of about 3,800 people, 21% over the age of 65.
Bowen Island homes are primarily single-family dwellings, often on difficult terrain. Recognizing the need for safe and supportive housing options for seniors, the people of Bowen Island have raised funds and purchased 1.2 acres next to Bowen's only seniors' housing cooperative, the 19 unit Bowen Court, on Miller Road.
Snug Cove House Society was formed to provide the seniors of Bowen Island with supportive housing and complementary services so they may continue to enjoy their community. Snug House Society is a registered non-profit and charitable society that is governed by a committed volunteer Board of Directors representing a cross-section of perspectives and skills. We also asked our Board members to say why they care about Snug Cove House:

Graham Ritchie is the Chair of the Snug Cove House Society Board, and previously the Abbeyfield Board, for more than 20 years. In addition to his gifts as a director of several plays on Bowen Island, he currently runs a successful renovation and maintenance company on Bowen Island.
"We must end the annual disposal of our elders. We must end the individual tragedies and the routine unravelling of the whole cloth of our community. We can do it, and it's the least we can do."
---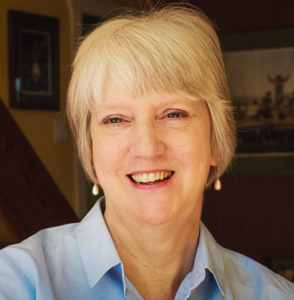 Susan Munro is recently retired from a long and rewarding career in legal publishing. She now applies her skills to Bowen Island projects such as Snug Cove House, the Bowen Island library board, the Bowen Island Maritime Atlas, and Komera Canada. She has lived on Bowen since 1996; she also plays fiddle and ukulele with the Chillbillies. Susan serves as our vice-chair.
"My heart breaks a little whenever I learn that one of our elders has had to leave the island because there's no suitable accommodation for them here. It's tremendously important for a healthy community to have space for all ages, and it's beneficial for everyone when all generations can live near to each other."
---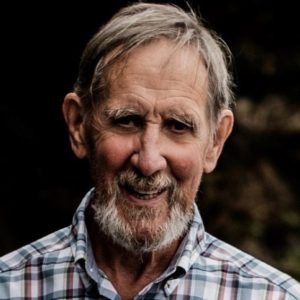 John Barr has had a varied career, including as a community economic development consultant for the Government of Canada.  He has lived on Bowen Island since 1988 and is retired.  He serves as secretary of the Society.
"Now that I am well on in my years, wanting to downsize but also wanting to stay on the island, I realize more than ever the need for a supportive environment. A place where seniors can enjoy the company of friends and fellow seniors, while being able to take advantage of Bowen's beautiful natural environment and be part of the larger Bowen community."
---

Pernille Nielsen, a licensed Notary Public who has lived on Bowen Island since 1989 and served this community as a notary since 2002, is our treasurer. Why she cares about Snug Cove House?
"I believe that it is important for us all to have the opportunity to enjoy our senior years on Bowen Island … to stay in our community, to continue to contribute to it and to enjoy the support and caring that comes from living in this wonderful place."
---

Tamsin Miley, runs her own firm, Miley Law, which provides legal support to foster research endeavours and creative ventures. She is the recording secretary on our Board.
"Having lost my parents in my mid-twenties, I am very conscious of the importance of having older and wiser people in my life. I am convinced that our community will benefit from the increased opportunities for seniors to continue living on Bowen that will result from the building of Snug Cove House."
---

Carol MacKinnon is a retired consultant, coach, human resources professional, author, and professor. She has lived on Bowen Island since 2001, and has facilitated many retreats and strategic planning sessions for various Bowen Island organizations. She appreciates the healthy and healing nature of Bowen Island. She sings in the Madz and the United Church Choir. Carol cares about Snug Cove House because…
"I was blessed to have parents live well into their 90's and to spend their last decade on Bowen Island. We know how richly blessed THEY were, and our community was, to have them in our midst. And I am saddened and frustrated that we still lose elderly seniors every year, as there are not enough supports for them to age in place on Bowen. Snug Cove House, along with the work of the Caring Circle, Bowen Court, SKY, the Legion, the new Medical Clinic and other community groups are working hard and cooperatively, to change that! I want to be part of that change."
---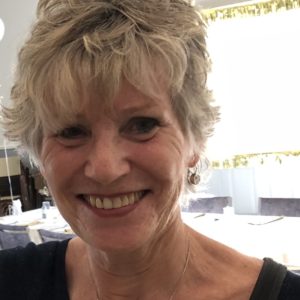 Andy Powell-Williams
has been an educator with the Vancouver School Board for 35 years. During this time, she held a number of roles, most recently as a District Principal working with planners, architects, and engineers to seismically upgrade schools and build new schools.  She has been involved in many school communities and recognizes the huge value that a sense of community brings to individuals and families.
"I think it is essential for optimal mental, social and physical health that we remain in our community as we age. Snug Cove House will provide that opportunity."
---