About Us
Snug Cove House is a community-driven project located on the island municipality of Bowen Island, a 20 minute ferry ride from Horseshoe Bay, British Columbia. Bowen Island has a population of about 3,800 people, 12% of them seniors.
Bowen Island homes are primarily single-family dwellings, often on difficult terrain. Recognizing the need for safe and supportive housing options for seniors, the people of Bowen Island have raised funds and purchased 1.2 acres next to Bowen's only seniors' housing cooperative, the 19 unit Bowen Court, on Miller Road.
Snug Cove House Society was formed to provide the seniors of Bowen Island with supportive housing and complementary services so they may continue to enjoy their community. Snug House Society is a registered non-profit and charitable society that is governed by a committed volunteer Board of Directors representing a cross-section of perspectives and skills. We also asked our Board members to say why they care about Snug Cove House:

Graham Ritchie is the Chair of the Snug Cove House Society Board, and previously the Abbeyfield Board, for more than 18 years. In addition to his gifts as a director of several plays on Bowen Island, he currently runs a successful renovation and maintenance company on Bowen Island.
"We must end the annual disposal of our elders. We must end the individual tragedies and the routine unravelling of the whole cloth of our community. We can do it, and it's the least we can do."
---

Shelagh MacKinnon, M. Div., has been the Minister at Bowen Island United Church since 1998 and the Director of Spiritual Care at the Orchard Recovery Centre on Bowen Island, as well as the past president of the Community School Association and past President of the Bowen Chapter of Rotary International. Shelagh serves as our Vice Chair.
"I care about Snug Cove House because it will offer a caring community based option for people who want to age in place on Bowen. The image is of seniors being together sharing coffee/wine in a common space… that's what I hope for! . Being the Minister at the Little Red Church since 1998, I see seniors move off the island who really want to stay. I want to be part of the team that finds one solution to offer. There will need to be many such possibilities in the years ahead!"
---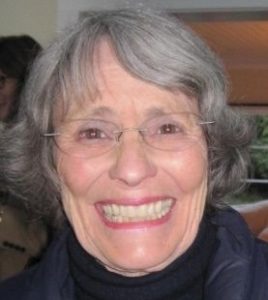 Irene Wanless, Board Secretary, moved to Bowen Island in 1993, and has lived in several neighbourhoods, and will soon be a close neighbour of Snug Cove House, living down Seniors Lane. She is also the archivist and record keeper for the Society. She also recently proved that a senior, and her dog, could walk from Snug Cove House to Snug Cove Village, in 11 minutes!
"I care about creating Snug Cove House because for over twenty years I have been watching friends and neighbours leave their community for the mainland when they can no longer cope with their homes and gardens on their own.  They go to seniors' facilities away from Bowen Island with a sense of loss and trepidation about the future.  How much nicer it would be if they could stay on in the community they know and love."
---

Pernille Nielsen, a licensed Notary Public who has lived on Bowen Island since 1989 and served this community as a notary since 2002, is our Treasurer. Why she cares about Snug Cove House?
"I believe that it is important for us all to have the opportunity to enjoy our senior years on Bowen Island…to stay in our community, to continue to contribute to it and to enjoy the support and caring that comes from living in this wonderful place."
---

Tamsin Miley, runs her own firm, Miley Law, which provides legal support to foster research endeavours and creative ventures. She plays the role of Minute Taker on our Board.
"Having lost my parents in my mid-twenties, I am very conscious of the importance of having older and wiser people in my life. I am convinced that our community will benefit from the increased opportunities for seniors to continue living on Bowen that will result from the building of Snug Cove House."
---

Ida Goodreau is the former Chief Executive Officer of the Vancouver Coastal Health Authority, and an adjunct professor at the University of British Columbia in the Medical faculty, as well as a member of several other health related and corporate boards.
"It's important that people can continue to live on Bowen for their whole lives, and in order to do that, they need places to support them, whatever their needs."
---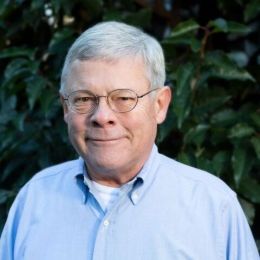 Christopher T. Hall pursued a career in commercial real estate development and investment. With an MBA in finance from SFU, Chris has pursued interests in many aspects of property development and marketing, including market and financial analysis, finance, acquisition, design, construction and renovation, project management, marketing and disposition. Chris and his wife, Karin, moved to Bowen Island in 2015.
According to a recent study by Merrill Lynch reported by the American Society on Aging, 56 percent of those 65-74 years old and 63 percent of those 75 years old and up say their homes' "emotional" value is more important than its monetary value. That's why it's so hard when elders have to be displaced because of age related needs not available in their community. Now that Snug Cove House has received the nod from Municipal Council, a start is being made on Bowen to address this perennial issue here. As a late comer to Bowen and the project, I'm looking forward to being a part of the implementation process for this worthy addition to island life for its senior citizens and their families. 
---

Carol MacKinnon is a retired consultant, coach, human resources professional, author, and professor. She has lived on Bowen Island since 2001, and has facilitated many retreats and strategic planning sessions for various Bowen Island organizations. She appreciates the healthy and healing nature of Bowen Island. She sings in the Madz and the United Church Choir. Carol cares about Snug Cove House because…
"I was blessed to have parents live well into their 90's and to spend their last decade on Bowen Island. We know how richly blessed THEY were, and our community was, to have them in our midst. And I am saddened and frustrated that we still lose elderly seniors every year, as there are not enough supports for them to age in place on Bowen. Snug Cove House, along with the work of the Caring Circle, Bowen Court, SKY, the Legion, the new Medical Clinic and other community groups are working hard and cooperatively, to change that! I want to be part of that change."
---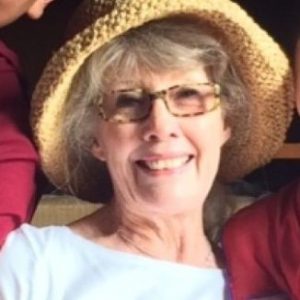 Caroline Orr has been a resident of Bowen Island since 1999 and is now happily retired.  For almost ten years she helped with the development of Cates Hill and Cowan Point into neighbourhoods of people of all ages and backgrounds. Now her passions have taken her to help with the needs of children in Tibet and India.
"Having seen so many friends and neighbours leave the Island when they can no longer stay in their homes, has been heartbreaking.  Friends and family can't just "drop In' for a visit when they are placed in nursing homes all over the Lower Mainland.  Bowen Island is a caring community and Snug Cove House is one way we can all make sure no one ever fears being alone when they need help.
---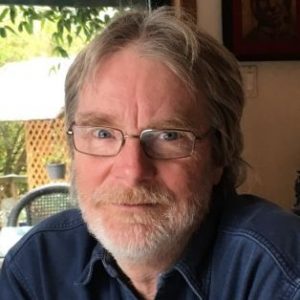 David Riddell has been a realtor on Bowen Island for more than 26 years. In addition, he has been involved in Land Development and residential sales. Since retiring over two years ago, David has wanted to assist Snug Cove House Society achieve the goal of a seniors' residence.  David says:
"I have watched too many seniors have to leave our island as they aged. I recognized years ago that the island needs to retain its citizens to ensure a widely diverse and caring community. Seniors are an important section of our island. "
---
The Board of Directors is also supported by a Building Committee (John Greene, chair) as well as Finance and Residence Operations committees of the Board.
ADVISORY PANEL: As members and supporters will no doubt realize, the Board of Directors and the various kinds of expertise that we hold, cannot meet all the needs of the construction and operation of a seniors residence. Therefore, we have asked a number of experts to advise us, and have created an ADVISORY PANEL. These people have agreed to be available to us, on an ad hoc basis as questions and issues arise, and represent various fields of expertise that we may need to call upon. Most of these people are Bowen Islanders.
For SENIORS RESIDENCE OPERATIONS: Donna Regen, Executive Director, and Sandi Muller, Care Coordinator, of the Heritage Place for Seniors on Saltspring Island;
SENIORS MENU PLANNING: Ellie MacKay, nutritionist with Vancouver Coastal Health, and Betty Holmes, registered dietitian with 35 years of experience in geriatric nutrition, food services administration and consultation and licensing in long term care facilities.
FUNDRAISING AND GRANT APPLICATIONS: Joyce Ganong (who also was the Provincial Coordinator for Long Term and Continuing Care, and former head of the Bowen Community Foundation) and Katherine Gish
PROPERTY DEVELOPMENT AND FINANCE: David Podmore, Chairman and Chief Executive Officer of Concert Properties Ltd, and Concert Real Estate Corporation
GERIATRIC PSYCHIATRY: Dr. Stephen Kiraly, FRCPC is a Director on the Board of the Caring Circle Health & Wellness Society. Clinical Associate Professor, Faculty of Medicine, Dr. Kiraly works with the Department of Psychiatry, Division of Geriatric Psychiatry at the University of British Columbia.
We will continue to solicit more specific supports as needs arise. We are very grateful for all the support many, many volunteers have offered to Snug Cove House.